Congratulations and Best Wishes!
Kim Richards
sure knows how to celebrate Halloween. She and her man dressed up and did something that the rest of us didn't dream of doing...
THEY GOT MARRIED!!!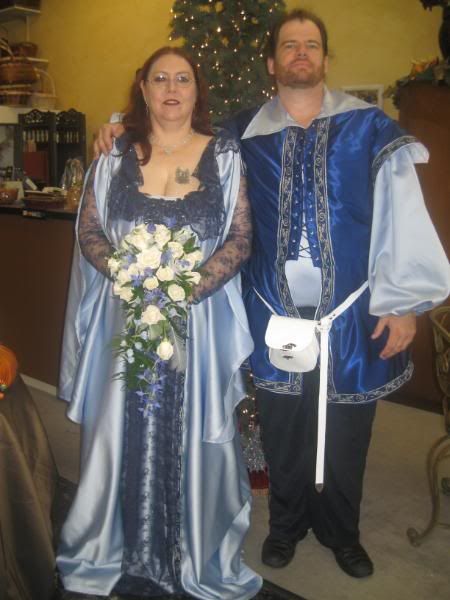 What, you didn't know Kim made medieval costumes? Sure she does! She has a store...but I can't find the link right now. (PSSSTT! Kim post your link!)
We at TWC wish Kim and William all the happiness in the world. Congratulations, kids!
Labels: Halloween wedding, Kim Richards, William Gilchrist